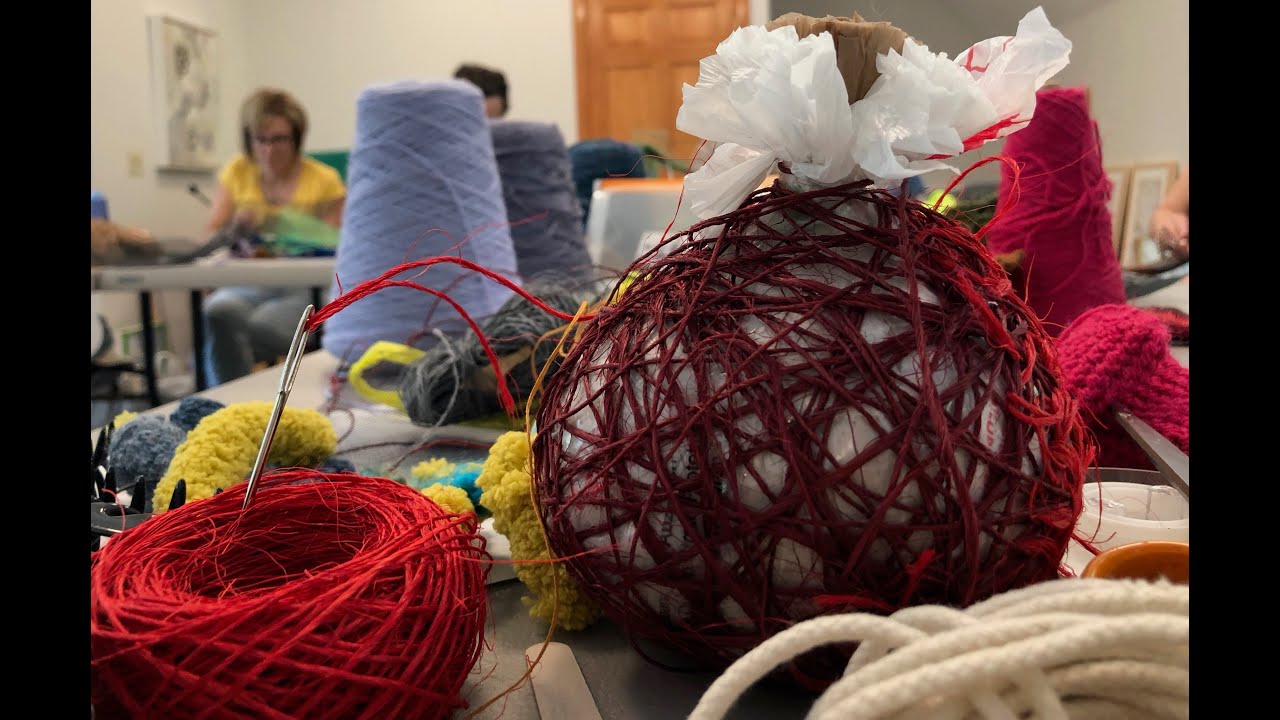 The Chemistry of FiberLab
is an exhibition at
LexArt
featuring the artwork of students in the independent study group
FiberLab
. Begun in 2015, the group experiments with material and process while developing personal connections within a supportive community.
FiberLab
provides a place to expand knowledge, skills, and most importantly, creativity. Working with different mediums can be very expensive and precious, inhibiting the ability to relax and "let it all go." When provided with access to materials and tools, there is freedom to play, be brave and allow our instincts to guide us. We started calling it FiberLab after a few sessions because it describes our inquisitively open and experimental approach. There are no wrong answers in the 'Lab because all efforts, even those that end unexpectedly, are successful in advancing our knowledge and enhancing discovery. The work of 18 artists is featured in the exhibition. The pieces investigate the processes used in mixed media 2D, 3D, painting, printmaking, needle arts, surface design, dyeing and more.
This exhibition is one of the first at the newly renovated
Molly Harding Nye Gallery at Lexington Arts & Crafts Society
. "We are excited to welcome Fiber Lab to LexArt", says Matthew Siegal, Executive Director. "Expanding on our program of providing exhibition space to community arts and cultural organizations is a key goal of how we plan to use the beautiful new Nye gallery going forward".
Exhibition Dates:
March 14-April 4, 2021
Lexington Arts & Crafts Society
130 Waltham St, Lexington, MA 02421
Artists include:
Tori Costa, Judith Felton, Molly Foley, Rebekah Lord Gardiner, Meck Groot, Denise Howard, Cindy Kennelly, Jean Masland, Charlotte Moore, Amy Pett, Stacey Piwinski, Ellen Solari, Caron Tabb, Dayna Talbot, Rebecca McGee Tuck, Cynthia Donnelly Walat, Karen Weinhaus and Rochelle Zohn.